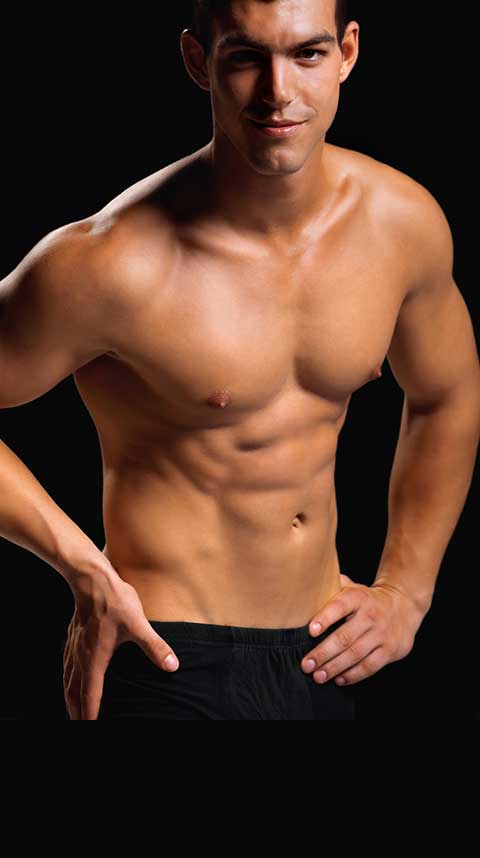 WHY LARA'S FRENCH WAX FOR MEN ?
To achieve the hairless look, there is no replacement for waxing.
A razor is simply not going to "cut" it. It is an inefficient way for men hair removal.
I use two superior waxes for hair removal. Which one I use depends upon skin type.
My Cirepil blue hard wax an ideal wax for most skin types and I use it for removal of hair from large areas of the body like the back, chest, stomach, arms and legs. My Cirepil Blue Hard Wax formula is recommended for those with sensitive skin. Some of my male waxing clients also use it for Brazilian waxing, since the hair removal area can be sensitive.
I use Cirepil chocolate hard wax for the face, made with cocoa extracts and antioxidants. It helps to keep skin smooth and subtly perfumed while waxing. A smooth creamy composition moisturizes dry skin. Amazing on very sensitive skin types.
Those 2 waxes are highly effective and easily applied opening skin pores and grip hair firmly to make removal easier, extracting hair at the root to delay growth.
I definitely recommend Cirepil Blue for any type of treatment and chocolate hard wax for the face.
Both waxes are superior products.
Our natural line is pure and effective.
Contains no harsh chemicals, artificial color or perfume and due to its patented special rubber ingredient is up to 30% more economical then regular wax.
Men comprise a large part of my loyal customer base.
They know that I offer 100 percent safe and germ-free waxing treatments, and use only the top of the line products.
They know that I work quickly and efficiently, to make them as comfortable as possible during the treatment. It's no secret to them that I'm a waxing expert.
LARA'S PARADISE offer an array of safe, hygienic waxing services for men in a professional and comfortable environment.