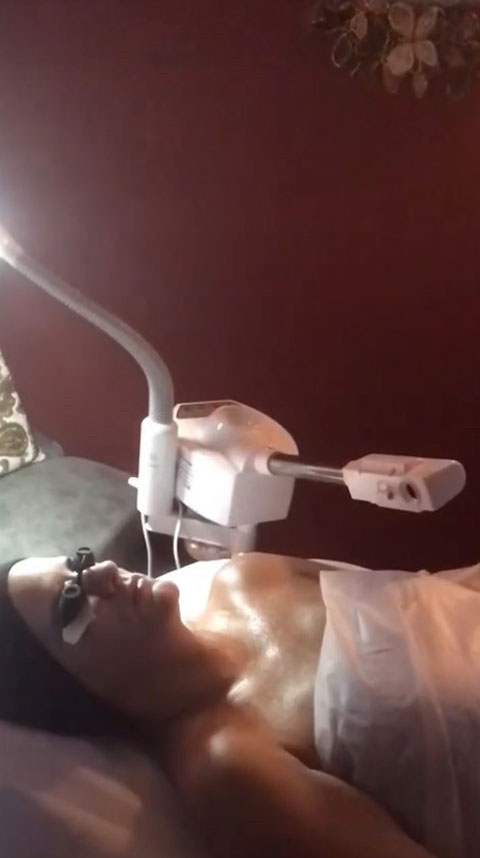 Thalgo is a French beauty and skin care brand that is recognized all over the world because of its outstanding marine products.
 
A visionary pharmacist, André Bouclet was always passionate about the regenerating power of the sea. In 1964, he created Thalgo (a combination of "Thalassotherapy" and "Algae"), the first laboratory specialising in skincare products based on algae and marine extracts, intended for the medical world and thalassotherapy centres.
 
In the ocean depths, marine extracts concentrate active ingredients, minerals and trace elements, up to 10,000 times more than terrestrial plants. Thanks to their biomimicry, these marine molecules have a bio-affinity with skin and are particularly well assimilated. At the seaside, the concentration of oxygen in the air is greater and negative ion levels are up to 1,600 times higher than in cities, which promotes a feeling of well-being. The sea has always been a source of vital energy for humans, which can regenerate you both physically and mentally.
 
100% of our formulas include marine ingredients (73% of which are algae).
Algae are used in every form: algae oils, powdered algae, algae macerate. The other marine ingredients are maritime plants (samphire, shrubby everlasting, etc.) or sea water. There are many marine active ingredients: minerals (marine calcium, magnesium, etc.), trace elements (marine silicon, zinc, etc.), vitamins, amino acids. The other active ingredients are mostly natural (plant oils, etc.) or found naturally in skin (hyaluronic acid, etc.).
Services :
Thalgo paradise facial - 70 mins
cleanse and toner , in order to maximize every other step, it's important to start with ultra clean skin.
exfoliate
extractions blackheads          
toner                                        
hand massage
stone massage
quartz roller massage
mask                                         
toner                                    
moisturize                              
eye cream if needed             
relax with gentle ending head massage
Thalgo Glow paradise facial -  80 mins
cleanse and toner , in order to maximize every other step, it's important to start with ultra clean skin.
exfoliate
extractions blackheads          
toner                                        
hand massage
stone massage
quartz roller massage
mask                                         
toner                                     
Glow LED blue light treatment 5-8 mins.     
moisturize                              
eye cream if needed             
relax with gentle ending head massage